THE NEW WAY TO TONE YOUR LIPS.
SUPPORT OUR CROWDFUNDING CAMPAIGN
On July 2nd, 2020, we launched a crowdfunding campaign to raise money to produce the first 5,000 REVOLIPS toothbrush attachments.
To achieve our ambitious goal, we depend on your help. Please share the link to our campaign with friends and family.
We thank you in advance for any help and would be happy if you would also support us on Kickstarter.
Kind regards
Martin Thellmann & the REVOLIPS Team
Sign up to our newsletter
We would like to keep you updated on our progress.  A few days before we launch the campaign, we will send out a newsletter announcing the final details.
What makes REVOLIPS so special
We have been working on the development of this innovative product for two years. REVOLIPS stimulates the cell tissue in the lips and at the same time activates the entire facial musculature. Like personal training for your face. From the beginning it was important to me to develop a harmless solution. REVOLIPS should be 100% free of harmful substances, non-invasive and easy to use. I think that this has succeeded …

More Vitality
Promotes blood circulation thereby supporting tissue oxygenation

Beautiful Color
Regular daily application results in a beautiful healthy glow

Increased sensitivity
My dear long-term testers report a pleasantly warm feeling and an increased sensation

Reusable
All prototypes have been in use for months without any signs of wear

No plastic
100% free from petroleum-based materials, therefore safer for human health
Fair Price
No expensive luxury - about the same price as a good face cream or lipstick
We recommend using REVOLIPS twice a day, once in the morning and once in the evening, for up to 5 minutes per session.
Beautiful lips - a market worth billions
Since ancient times, full and well defined lips have been associated with beauty and youth. But not everyone is naturally blessed with full lips. For this reason, people have turned either to cosmetics or – more recently – to lip enhancement.
Annual sales of lip cosmetics
… in the United States in 2019, including lipsticks, lip gloss, lip liner, lip treatment, etc.
… in the United States alone (2018). That makes one treatment every 2 minutes.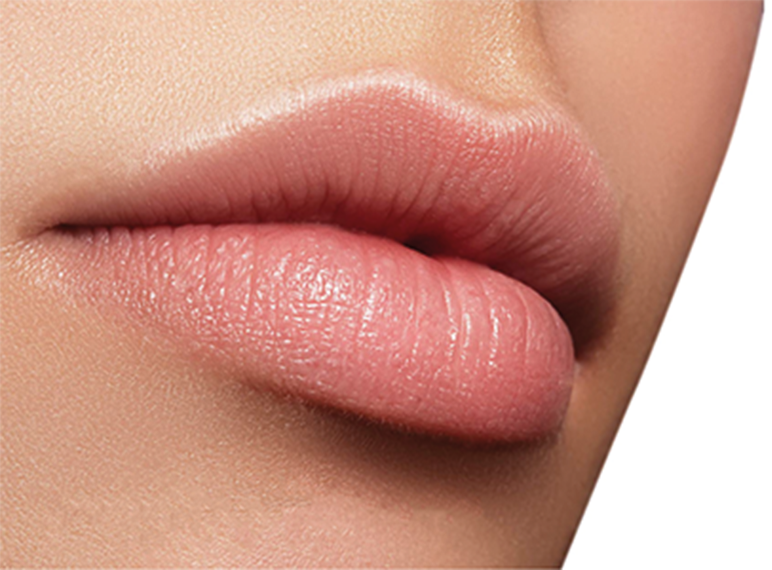 Advantages of doing facial exercises
Did you know that your face has over 50 different muscles? Perhaps you have heard the often quoted statement that you only need 12 facial muscles to smile – but 64 for a serious face. This statement is actually not true. Two to four muscles are sufficient for both facial expressions.
But the fact is that, unlike most other muscles in the human body, many of our facial muscles are rarely used. In order to promote blood circulation in these areas of the face, it is recommended to do facial exercises regularly. Better blood circulation promotes the supply of oxygen and the transport of nutrients to the cells. This not only leads to faster cell regeneration, but also promotes a vital complexion and a beautiful, healthy glow throughout the face.
What our volunteers have to say about REVOLIPS
I was skeptical at first... but the application feels surprisingly good and quite intense. I like the pleasant tingling in my lips that I feel after the application and that lasts for several hours on some days.
It was only when I couldn't use Revolips for a few days because I was on vacation and had forgotten the product at home that I realized how much I had already gotten used to the pleasant feeling after using it.
Wow! This is really surprisingly good. Pretty intense at first. Can only recommend to try it yourself. I use Revolips twice a day and I definitely notice a positive change in my face.